Sarah Chana Radcliffe is a psychologist in private practice in Toronto, Canada. She is the author of the Harper Collins publications "Raise Your Kids without Raising Your Voice" and "The Fear Fix - solutions for every child's moments of worry, panic and fear," as well as 6 books on Jewish family and personal well-being, including her latest release "Make Yourself at Home." Mrs. Radcliffe writes a weekly column  in the international Jewish family periodical, Mishpacha Magazine. She speaks locally and internationally on subjects relating to parenting, marriage, and personal well-being.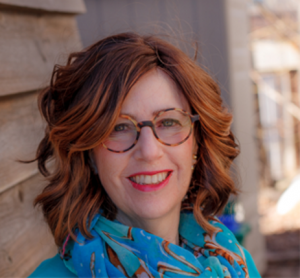 Sarah Chana provides support for the parenting journey on her Facebook Parenting Page with daily posts on parenting and family life. She also reaches out on Pinterest, Twitter and Instagram.
Sarah Chana Radcliffe is passionate about parenting and family life. She has been married for almost 40 years and is the mother of 6 children - and the grandmother of many more. She believes that children are the product of many factors - genes, birth order, peer relationships, culture, community, school experiences, free will and much more - and that parents play a unique and powerful role in their development that can be optimized with knowledge and skill. It is her mission to help parents acquire the tools and strategies that will help them bring out the best in themselves, each other and their children. She has created the Daily Parenting Posts project with this goal in mind.